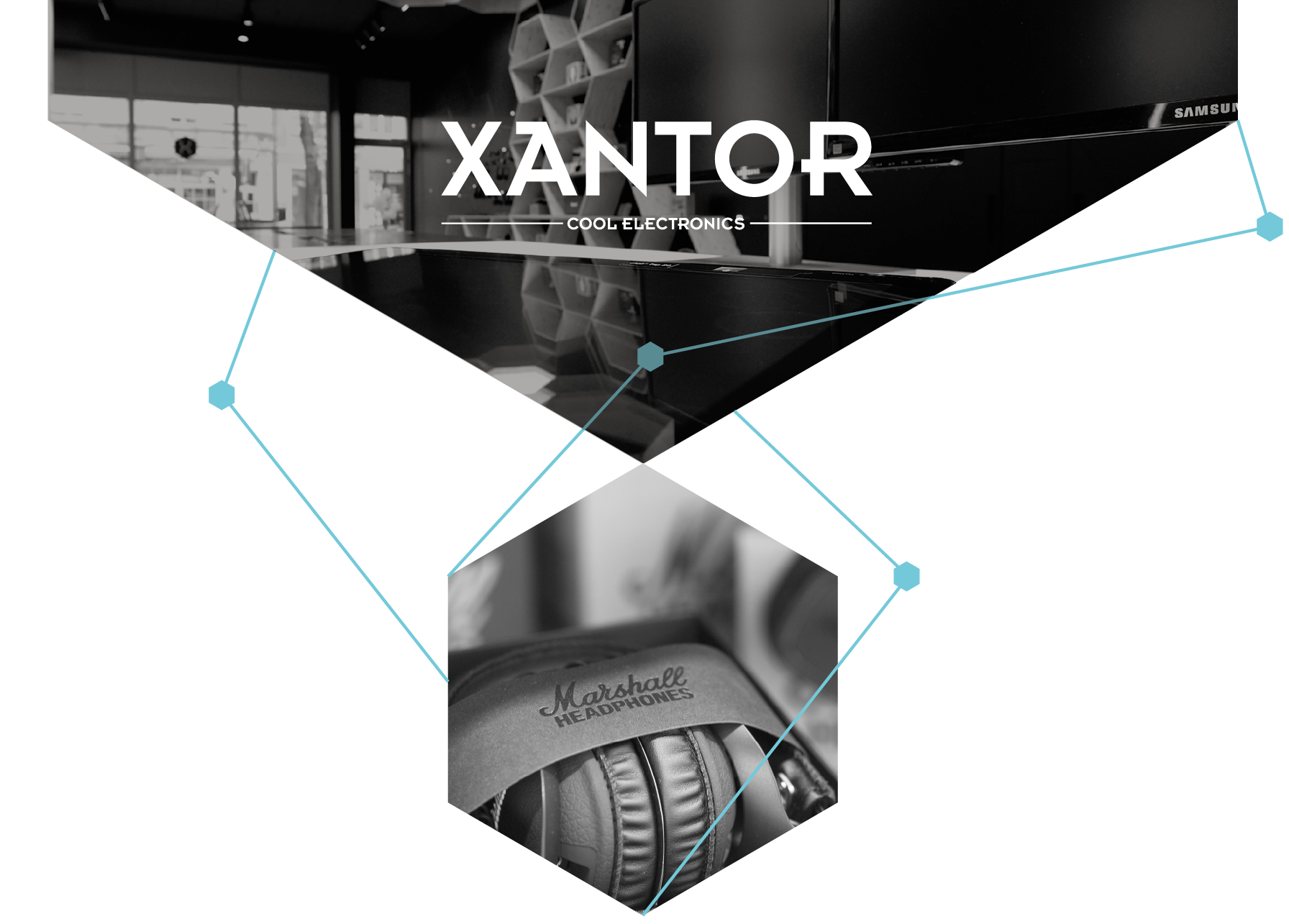 ---
---

Situated in the Dudelange, 10 minutes away from Luxembourg City, Xantor Cool Electronics is a concept store where you can find great customer service and a full range of hi-tech products. At Xantor you can shop in the stylish ambient of the store or you can visit the online webshop straight from home. We offer a large range of services suitable for individuals and companies. Get in touch with us and we will tailor our offers to your specific needs.
---
---

In store, surrounded by wooden hexagons, you can find some of the newest sound, video, network and multimedia technology. Our friendly crew can advise and help you to choose the right product. We also provide support and repair services for all electronics. On the webshop, Xantor offers the biggest selection of electronics in the Grand Duchy. Pay in store or online and receive your products at home.
---
---
CONNECT WITH US

---
In November 2013, we launched our campaign "Are you x.?" that attracted over 600 likes on our page and over 3000 views on YouTube. Since then, we like to share our activity on our blog and Facebook. To see what we've been up to visit our social media channels.
---
---
---
VISIT THE BLOG
---
---
CONTACT US

---
(+352) 26 360 560

75, avenue G.-D. Charlotte, L-3441 Dudelange, Luxembourg
---
Xantor Cool Electronics
---
Send us an email
---
---

ABOUT XANTOR

 
Born in 1999, Xantor Group is a company that continues to grow every day. Our areas of expertise are image and electronics, but we're always looking for new challenges to take on. Stay connected to see how we evolve.
---

Social Links
XANTOR COOL ELECTRONICS
 | Blog
STUDION PHOTOGRAPHY
 | 
LE PHOTOBOOTH
 | 
---

Why choose Xantor?
Because we are one big brand offering a multitude of different services. Because once you become our customer, we will cherish your loyalty. Because we are friendly and fun to work with and because we can make the best offers for you.
---